Common Sump Pump Problems Homeowners Face
12/9/2021 (Permalink)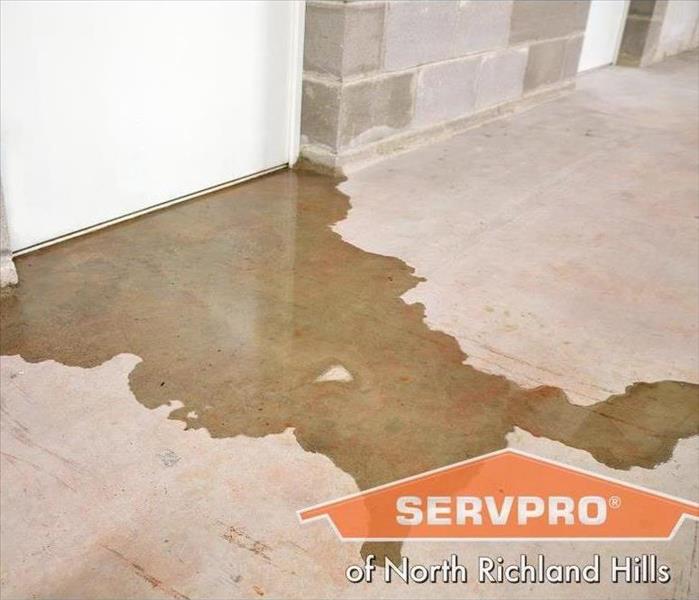 With the dangers that can happen with a broken sump pump, it's very likely that water damage will occur in your home.
Between 1996 to 1999, 99% of US counties suffered a flooding event. In Fort Worth, Texas alone, nearly 600 flooding events have devastated the city during this time period. While sump pumps in homes have helped to ease the issue of basement floods, some homeowners were likely burdened with common issues pertaining to sump pump problems.
Sump pumps serve as the first line of defense against basement floods. But if they have faulty functioning, then you might end up with a destroyed basement that will require Fort Worth water damage restoration.
To get familiar with common sump pump problems, continue reading below.
Why do Sump Pumps Fail?
Before you learn about the common sump pump problems, it's important you understand why your sump pump is failing to begin with.
Sump pumps are composed of many intricate parts that are prone to malfunctioning. And because there are many different models and types sold on the market, it's probable that you will own one that's cheaply made. Also, besides use and brand type, improper installation can also cause a sump pump to break.
So What Are the Common Sump Pump Problems?
There are quite a few common issues that can occur with sump pumps. They include:
Overwhelmed Pumps
No matter their design, a single sump pump is not powerful enough to take on a flooded basement. Because of this, they can be overwhelmed due to the large amounts of water pouring in.
No Water Entering the Pump
If your sump pump isn't taking in any water, this is often a sign that your pump wasn't installed correctly. Or it can even be because your sump pump isn't linked to a drainage system.
Clogged Pump
It's important that your sump pump has a lid. Without one, it will become clogged and dirty over time. Eventually, your pump will become slow or it will stop working entirely.
Power Loss
A sump pump that loses power can leave your basement vulnerable.
When a powerful rainstorm happens, it has the potential to knock down power lines. As a result, your home loses power and your sump pump will not function.
Sump Pump is Continuously Running
If your sump pump is running too much, no matter how harsh the weather, you should consider hiring a professional right away for assistance. An overworked pump can burn out due to consistent flooding or because of a broken or missing valve.
Frozen or Clogged Discharge Lines
Discharge lines are what allow a sump pump to function properly as they dispel collected water. When these lines are frozen or clogged, your pump's system will begin failing.
Call SERVPRO for Our Fort Worth Water Damage Restoration Services
With the dangers that can happen with a broken sump pump, it's very likely that water damage will occur in your home. But don't worry, SERVPRO is more than happy to provide its Fort Worth water damage restoration services. With our 35+ years of experience, we feel more than confident that we can help you.
Call us today at (817) 589-1499. Or fill out our online form.