About SERVPRO of North Richland Hills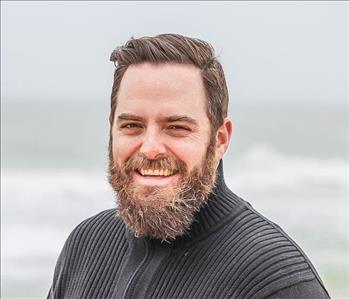 Michael J. & Liliana E. Weaver
Owners of SERVPRO of North Richland Hills
30-Year Leader for Fire and Water Damage Restoration in Fort Worth and the Mid-Cities
SERVPRO of North Richland Hills has been serving the Fort Worth and Mid-Cities community for over 30 years. Our franchise is family owned and operated, and as 8th generation Texans, we know and love our home of DFW. We live and work in North Texas, and we are always here to help our neighbors.
Our franchise is open 24-hours a day, every day of the year--including all holidays. We serve all of North Texas, including:
Fort Worth
North Richland Hills
Richland Hills
Watauga, and
Haltom City
We have perfected our restoration process over three decades, and we know how to restore all kinds of properties to minimize life and business interruptions. SERVPRO has many agreements with major insurance companies, and our franchise works with and accepts all insurance to process claims efficiently.
We clean and restore all residential and commercial properties after any kind of disasters, including:
Water Damage Restoration
Water damage is when water spreads around your property uncontrollably. It can be caused by an overflowing toilet or bathtub, or a leak. Another common source of water damage is flooding, which commonly occurs from storm surges caused by heavy thunderstorms or hurricanes. Professional water remediation companies consider water removal service an emergency, and that's why we dispatch 24-hours a day. The water must be extracted quickly and dried completely to avoid damage to a property.
Fire Damage Restoration and Smoke Restoration
Fire damage has a wide range of severity, and professional fire cleanup should be custom planned for each property's unique situation. The easiest to clean is smoke damage, which is usually caused by a cooking or candle accident. In this situation, smoke spreads around a property and the particles get attached to surfaces and textiles, like the walls, ceilings, and clothing. The most severe cases of fire damage are caused by more serious accidents, and they can cause major damage to a property that requires cleanup and reconstruction services.
Coronavirus / COVID-19 Cleanup
COVID-19 cleaning has become a specialty of our company since it became necessary in March of 2020. We responded to the worldwide pandemic by training our technicians in the specific cleaning techniques Coronavirus requires. We use SERVPRO's proprietary disinfectant, ServprOXIDE, to clean all property types and sizes for both proactive cleaning needs and also when a person suspected or confirmed with COVID-19 has been on a property. We have cleaned hundreds of thousands of square feet for many North Texas companies after a positive COVID-19 diagnosis.
Mold Removal and Black Mold Remediation
Our franchise is a licensed Texas Mold Remediation Contractor. Our mold remediation specialists offer free mold inspections for any residential or commercial property in Fort Worth and the Mid-Cities, and our estimates and guidance are always complimentary. We have handled every type of mold, including black mold, and know how to keep all inhabitants safe during the mold removal process. When mold is large enough to warrant a Mold Protocol and filing with the State of Texas, we help our clients through every step of the process.
Carpet Restoration Service and Cleaning
Carpets are often one of the most expensive investments inside a home or business, and prolonging the life of the carpet while maintaining healthy indoor air quality for inhabitants is a priority. For regular carpet cleaning maintenance, we recommend a deep wash carpet cleaning at least twice a year. Our cleaning process has been perfected over decades to remove dirt and other contaminants from the carpet's fibers while using a safe, heated water-based wash system. Carpets are dried quickly and left with a clean, fresh scent. You can schedule carpet cleaning in Fort Worth, TX, and anywhere in the Mid-Cities for any time, including afterhours and weekends.
Air Duct Cleaning / HVAC Cleaning
Dust, contaminants, and other airborne allergens can find their way into your air vents and settle inside of them. Each time your HVAC turns on and blows air, these contaminants spread around your property. Professional air duct and HVAC cleaning should occur at least once every five years to keep your HVAC system clean and working optimally. We have the right tools to reach deep into your air vents and knockdown and vacuum the debris inside of them. After each cleaning, we can also spray an air vent sealant to help prevent future dust buildup. We offer air duct cleaning in Fort Worth and all Mid-Cities.
Odor Removal
Odor can be caused by an unlimited amount of factors--from pet accidents to mold. Our odor removal process includes finding the source of the odor and eliminating it. If there is still a lingering scent, we have a variety of techniques to help eliminate the odor from wherever its particles have settled.
Commercial Restoration and Cleaning Service
Business interruption is costly, and we understand that an immediate response is necessary to minimize the impact disasters may have on a business. We respond to all calls immediately and work 24-hours shifts until a business is stabilized. If possible, we also restore your property in sections to help continue business operations.
Our franchise is also available for disaster preparation planning. We visit businesses and create a custom response program in preparation for water and fire damages. Should anything ever happen, we already have a plan in place to speed the planning process.
Scheduled commercial cleaning services are also available and can include commercial carpet cleaning and air duct and HVAC cleaning services.
Crime Scene Cleanup
After the police have cleared a crime scene, we work with the property owner to clean it up and prepare it so it's safe for future visitors. We have cleaned crime scenes in both homes and businesses after theft/break-in and homicide. Our first process usually involves boarding up any broken doors and windows, cleaning the interior and exterior of the property, and then rebuilding anything needed. Our franchise can also clean after pepper spray and fingerprint residue.
Unattended Death Cleanup
Unattended death includes both suicides and natural-cause passings. These situations are emotional and sensitive, and we do everything we can to help the mourning family during their difficult time, including using an unmarked vehicle to avoid unnecessary attention. No information will ever be shared except with people authorized by our client. We will clean and sanitize the affected area and any items the family wishes to keep. Some insurance companies accept this type of cleanup as a claim, and we work with all adjusters to help process it.
Biohazard Cleanup / Trauma Cleanup
Biohazard cleaning or trauma cleaning involves accidents where bloodborne pathogens or bodily fluids are involved. They include workplace accidents, including accidents resulting in death, or accidents involving urine and feces. This service is available for both homes and businesses. Due to the sensitive nature of many of these cleanings, we can arrive at a time most convenient for our client, including after-hour and overnight.
Storm Cleanup
We have been helping communities rebuild after major storms since the 1980s. We have traveled to many hurricanes, wildfires, and other naturally caused disasters like major hail storms or severe thunderstorms. Recent examples of storms we have helped clean after are Hurricane Harvey and the Dallas Tornado of 2018. Storm cleanup involves clearing a property of debris, water damage restoration, and reconstruction. If needed, we can also pack-out a property, clean all affected items including clothes, and then return them when the property is rebuilt.
Esporta Wash System for Clothing and Textile Cleaning
Our franchise is one of the few Esporta Certified Operators in North Texas. Our textile restoration specialists have restored hundreds of thousands of pieces of clothes, leather goods, cherished plush animals, and much more. Esporta is a wet-wash system that uses a combination of up to six detergents and hydraulic pressure to sanitize clothing to food-grade safe. Our franchise offers free estimates, delivery, and pick-up for anyone in the Dallas, Fort Worth, and Mid-Cities area.
Reconstruction
After a property has been cleaned and remediated, our reconstruction team finishes making it, "Like it never even happened." A manager is assigned to each client to see their project from start to finish, and we work seamlessly with our mitigation team to start your project immediately after mitigation is finished. Since our process is streamlined, we can often finish projects faster and with less expense than if a third-party construction company had been hired. This is why we're often the preferred full-service cleanup and restoration company chosen by clients and insurance adjusters.
Construction Debris Removal
After construction is done, there is a final step that is needed before your property is ready and safe for you to enter--construction debris removal. This includes collecting all fine particles of dust that often become airborne during construction and land just about everywhere, including air vents.
Full-Service SERVPRO in Fort Worth, TX
SERVPRO of North Richland Hills, TX has certified and experienced staff to clean and restore properties of all sizes after every kind of disaster. Clients and insurance companies choose to work with us because we understand how to make the restoration process easy. Each of our clients is assigned a manager to help guide them through their project from start to finish, and we handle every part of the project efficiently. We can help you, too.
When our neighbors in Fort Worth and the Mid-Cities need help, we respond to their calls 24-hours a day, every day of the year. We live and work in our hometown, and we are committed to serving our community.
Contact us any time. We're here to help.
Insurance and Payment Information
For a stress free claims process, SERVPRO works with your insurance to help manage the insurance process and paperwork.
We also accept the following credit cards for your convenience:





Certifications
ASD - Applied Structural Drying Technician
CCT - Carpet Cleaning Technician
ECTP - Employee Certification Training Program
FSRT - Fire & Smoke Damage Restoration Technician
IICRC Certified Firm
OSHA - 10-hour General and/or Construction Industry Training Program
RRRP - Lead-Based Paint Activities and Renovation
WRT - Water Damage Restoration Technician
Affiliations
Better Business Bureau (BBB)
Esporta Certified Operator
Fort Worth Chamber of Commerce
Institute of Inspection, Cleaning and Restoration Certified (IICRC)
Texas Mother Friendly Worksite