Preparing for Storm Season in Fort Worth, Texas
2/26/2021 (Permalink)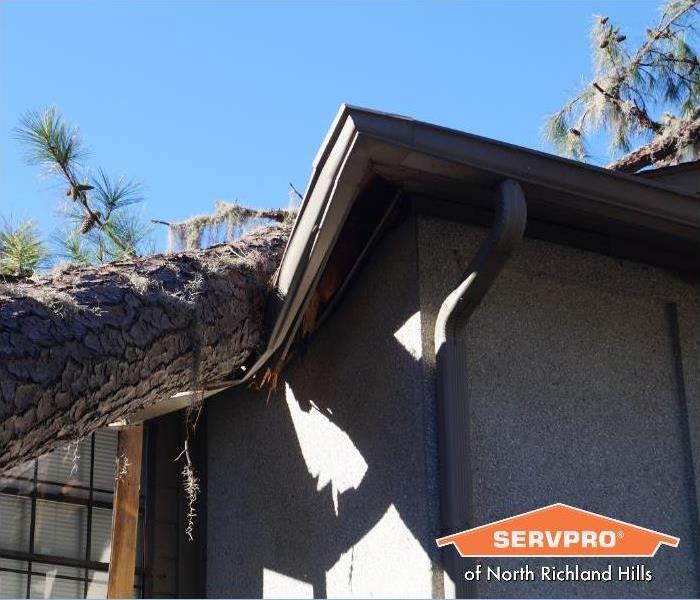 If your property has been damaged in a recent storm, contact our Fort Worth SERVPRO for professional storm damage restoration services.
Fort Worth is no stranger to severe weather. Our part of Texas is known as a hotspot for tornado activity during the warmer months and can be an icy mess during the winter. By the time a storm hits, it's already too late to prepare.
What should you do now to be ready for the next major event? At SERVPRO we are always prepared for an emergency, and we want our community to be as well. This guide helps you level up your preparedness.
Emergency Supplies
Do you have a reserve of items needed to get by should you need to hunker down for a while? This includes bottled water, food, batteries, battery pack (or power bank) flashlights, a radio, a first aid kit, etc.
If you've had to borrow certain items from your stash over the last year, take this opportunity to replenish before you forget.
We also recommend that you keep important documents and family photos in a waterproof and fireproof storage compartment.
For a complete list of emergency supplies, visit ready.gov.
Repairs and Weatherproofing
While even the strongest structures may succumb to the fiercest tornadoes, there are things you can do to your home or business to prepare for tornado season.
Roof - A shingle roof should be replaced every 20 years. Consider upgrading your roof material to class H asphalt shingles (tolerates up to 150 mph winds), metal, or tile. Ask the roofer about putting in hurricane straps or clips.
Doors and garage doors - To fortify entry points, you can install more secure deadbolts, garage door braces, or even a storm door.
Windows - Consider upgrading to wind-resistant windows, and installing storm shutters or storm panels.
Siding - Upgrade to impact-resistant and wind-resistant siding.
Pipes - Is your outdoor and indoor plumbing protected from a drastic drop in temperature? Those who live in a mobile home are even more vulnerable to frozen pipes.
Tree Trimming
When was the last time you had your trees pruned and trimmed? Overgrown trees can fall on your home or down power lines. With the help of a tree service, you can weed out tree branch risks.
Insurance Policy
Do you have the appropriate coverage for the risks associated with your property? Considering the severe storm activity here, it's a good idea for Fort Worth property owners to secure comprehensive storm coverage.
Find out if your property is in a flood zone. Insurance policies usually don't include flood coverage, so you'll need to purchase additional coverage when there is a flood risk.
Contact SERVPRO of Fort Worth for Storm Damage Recovery
As prepared as a homeowner or business owner is, properties might still incur damage during a storm.
SERVPRO is "Faster to any size disaster" and here when you need us most for storm damage recovery, fire damage restoration, or Fort Worth water damage restoration. Call us 24 hours a day, 365 days a year at (817) 589-1499.