4 Silent Signs of Water Damage in Your Home
3/15/2022 (Permalink)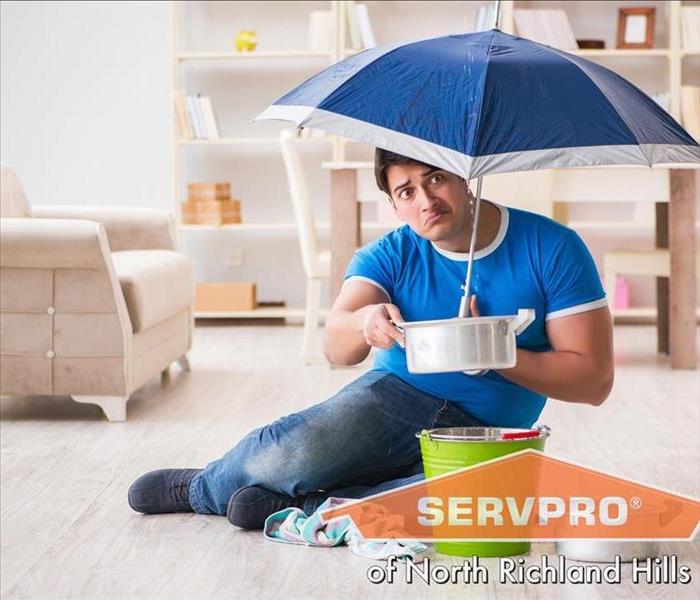 If your property has sustained water damage due to a leaking pipe, a natural disaster, or any other event, connect with SERVPRO ASAP.
Water damage can be a significant safety concern as it can endanger the structural integrity of a house. That is why it is essential to spot water damage symptoms before they turn into a big and expensive problem.
While the damage might be slow and silent, there are some signs that can clearly indicate water damage. Let's explore these indicators in further detail.
#1. Changes to Floors, Walls, or Ceilings
Peeling and bubbling wallpaper or paint are among the earliest signs of water damage. Paint and wallpaper can also start to bloat and warp as time passes. But if you still leave the cause of water damage untreated, it could become more severe than just crooked wallpaper patterns.
In some cases, walls and ceilings may get so soaked with water that if you touch them, you may find them spongy to the touch. If this occurs, the wall is at risk of collapsing.
Additionally, water can start seeping into the subfloor, which changes how your floor usually looks. The leaking pipes may saturate your foundation and alter the floor's structure.
Once you've had the water damaged repaired, there are several prevention tips to follow to ensure it doesn't happen again.
#2. Musty Odors in the House
You might notice a pungent must, moldy, or stale smell in parts of your home that are sustaining water damage out of your sight. Musty odors with no discernable source are a strong indicator of a water leak somewhere in your house.
Usually, this smell occurs from mildews, which cause a horrible smell as they build up and release foul gas. Moreover, humid air could also be a potential cause of the musty smell.
Only fixing the water damage can help you remove the mold and the musty smell altogether. That way, your home will begin to smell fresh again.
#3. Visible Stains and Discolorations
Visible stains and discolorations on walls, ceilings, or floors are another significant indicator of hidden leaks.
You might even catch sight of grayish lines on walls, brown rings on ceilings and floors, and other discolored areas. It is essential to inspect appropriately to ensure that the problem is resolved before further structural damage occurs.
Our technicians of SERVPRO of North Richland Hills can assist in pinpointing the exact source of the leak and fixing it quickly.
#4. Sagging Ceilings and Walls
Another way to recognize water damage is when the ceilings and walls start sagging. This is an incredibly dangerous sign of water damage. When the water saturates ceiling material or drywall, the weight of the soaked materials ends up weakening the materials and they could collapse.
The water leak might not even be severe. Sometimes minor leaks can cause the wall to swell and bow over time.
Hire Us to Restore Your House and Fix Water Damage
If your property has sustained water damage due to a leaking pipe, a natural disaster, or any other event, connect with SERVPRO ASAP. We can help repair any leaky pipe through our exceptional Fort Worth Water Damage Restoration services.
Connect with us online or call our North Richland Hills franchise at (817) 589-1499. We're available 24/7 for your immediate needs.